On the afternoon of 5 October 2021 India time, the FlexoKITE center was launched virtually with a number of flexo and gravure printers and converters taking part together with a panel of technical experts drawn from the core supplier partners of the project. The FlexoKITE center is a fully equipped demo center from prepress to platemaking and a label press within the Apex International factory built for manufacturing anilox rollers in Maharashtra. The center which is about a two-hour drive from Mumbai is a center for flexography across vendor lines. A potential testing and R&D center for other suppliers, converters, and brands.
I will not describe the webinar in full because it is available for view, from the Apex International website and, it was an intense and joyful experience to hear tech talk at a high level of complexity. It made one feel that Apex values our market and our human assets and resources – to speak with us as technically capable and indeed hungry to learn and practice flexography and take it to global standards. A good amount of tech content and virtual surveys of participants accompanied the tour of the wonderful new facility as well as the factory.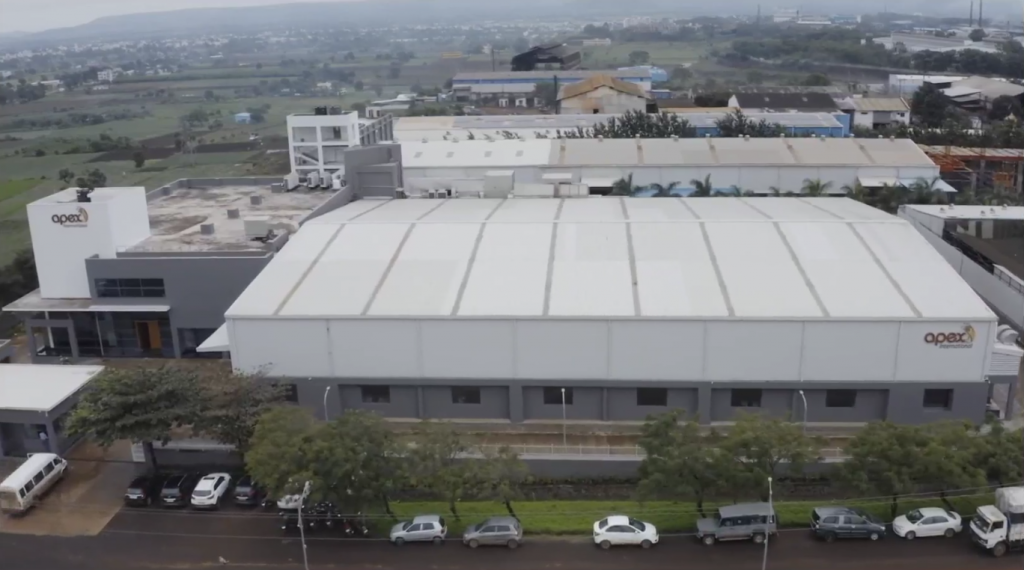 Suffice to say that some of the core suppliers include Esko whose entire software is available to the center. Esko's fully automated state of the Crystal CDI is also installed there. As is the DuPont flexo plate processing technology and also the jewel of the facility, the Bobst flexo label press. Other core partners include Avery Dennison, Flint Inks, and Tessa, Max Specialty Films, Swedcut, and Numex Blocks.
The ethos of the center was described as continuous improvement which is only possible when you are talking with knowledgeable and experienced hands-on practitioners and problem-solvers – tech detectives so to speak. The center has access to a library of technical webinars on the Apex website. And this library includes a wide range of white papers and FAQs.
Recent webinars have included ways of improving white ink quality, evaluation, and improvements. Another looks at various anilox engraving and the usage of white ink over a long run which I believe we have reported. Still another on ink foaming with water-based inks, a forward-looking problem that can put our community at the leading sustainable edge of the industry. Other webinars discuss DFTA print standardization and anilox volumes for particular ink transfers.
There was a question and answer session addressed by the virtual panel of technology. These were Nick Harvey of Apex International, Dan Pulling of FlexoKite, Ghanshyam Pande from Tessa, Shailesh Sharma from Flint Group, Darragh Whelan Bobst, Shaju John of DuPont, and Ganapathy Thillai of Esko. Apart from the global experts, the local panelists reassured me that these people know what they are talking about and are ready to find answers. All that is needed are problems and challenges and it makes an older guy wish he was back in the game to have such a great resource and community – just a Zoom call away, and later on to visit.
As Nick Harvey said, "The purpose of the center is to help us build and develop flexo for tomorrow with the collaboration of the community of converters, core suppliers, and brand owners."